Dr. Sunny Gill D.C.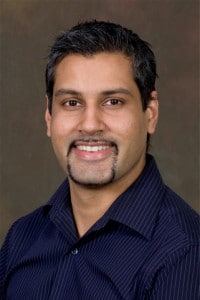 Dr. Gill: Why did I become a Chiropractor? Many years ago my mother was in a car accident and right after she went through a whole host of treatments, which primarily consisted of pain meds and a restricted work schedule. A few months had gone by with my mom still in pain from her accident, when my Aunt had told my mom to see her Chiropractor,……I was skeptical so I went with her to her first appointment as support and as a concerned son. Within 2 days my mom was feeling 80% better and the pain she had lived with for months was almost gone. At that point I knew that's what I wanted to do; help people live their lives without drugs or surgery.
Dr Gill is an active member of the Kingston community. He has a passion for chiropractic health, and really personalizes his patient's care. Dr. Gill has helped many organizations like Relay for Life fund raise and he is also on the Board of Directors for Martha and Mary. Dr. Gill is a husband and a father.
---
Dr. Seann Hunter D.C.
Dr. Hunter was born and raised in Iowa as the son of a chiropractic table manufacturer.
Growing up he would often travel to seminars and conventions and watch chiropractors use the
tables to adjust each other. It was from these experiences that Dr. Hunter realized he wanted to become a chiropractor. He received a bachelor's degree in biology from the University of Northern Iowa and not long after his doctorate from Palmer College of Chiropractic in
Davenport, Iowa. He honed his skills in the Palmer Clinic and traveled to Haiti to provide free care to underprivileged people. He then decided to depart the Midwest for the more scenic Pacific Northwest and is excited to build and expand his practice here at Bremerton Wellness. He looks forward to helping his patients both get better and stay better through natural noninvasive techniques. Dr. Hunter focuses on diversified/gonstead/instrument adjusting techniques as well as spinal decompression therapy, cold laser and therapeutic stretches and exercises. When not in the office you can find Dr. Hunter taking advantage of all the beautiful Northwest has to offer. He enjoys hiking, camping, fishing, cycling, skiing, movies, board games, and many other interests. He looks forward to meeting you and helping you achieve your goals for a healthy and happy life.
---
Dr. Michele Fujii - Doctor of Acupuncture & Herbal Medicine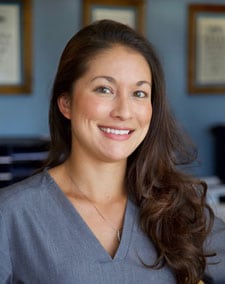 Michele Fujii is an East Asian Medical Practitioner and a licensed acupuncturist in the state of Washington.  She holds an accredited Master's Degree in Acupuncture and Oriental Medicine (M.Ac.O.M) from Seattle Institute of East Asain Medicine (SIAM).  SIOM is renowned for its excellence in clinical experience and apprenticeship style training.  Michele has graduated with a Doctorate of Acupuncture and Herbal Medicine (D.A.H.M) program in December 2017.
Michele grew up in Poulsbo and loves the community.  She attended North Kitsap High School and was very active in the Sports Medicine program, which started her passion for medicine.  In 2008, she graduated from The University of Oregon with a Bachelor's of Science in Human Physiology.  Upon moving back to Poulsbo, she was treated with acupuncture and Chinese herbal medicine for the first time and knew that it was the path for her.  She continued work in the healthcare setting before attending SIOM in 2013.  Working with acupuncturists, chiropractors, naturopaths, massage therapists, doctors, and nurses, she saw the effects of collaborative care in medicine.  She noticed when healthcare providers work together with the mutual goal of helping each individual patient, the effects can be amazing.
---
Kailina Mastroianni - East Asian Medicine Practitioner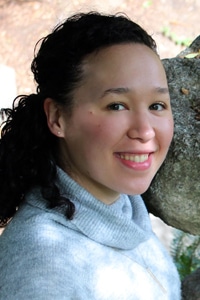 Kailina Mastroianni is an East Asian Medicine Practitioner and licensed acupuncturist in the state of Washington. She holds an accredited Master's Degree in Acupuncture and Oriental Medicine (M.Ac.O.M.) from the Seattle Institute of East Asian Medicine (SIEAM).
Kailina has been receiving acupuncture herself since she was 8 years old and has experienced personal relief from a variety of ailments ranging from chronic childhood ear infections to digestive issues to musculoskeletal injuries and pain. She has been working in acupuncture clinics since high school and has dreamed of working in a collaborative wellness center for many years. She is committed to providing compassionate and individualized care to each patient that she sees.
---
Daniel McClough - Licensed Massage Therapist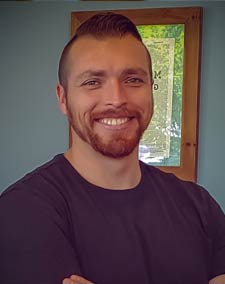 Daniel McClough Graduated from Port Townsend School of Massage and is a Licensed Massage Therapist in Washington State. He has completed 150 additional hours of training above the 500 requirement to be licensed. He holds a degree in Technical studies and Associate of Arts targeted towards Kinesiology and Physical Therapy.
Daniel has served over 10 years in the armed forces in which 2 years he spent educating and training fellow armed members in Physical Fitness and nutrition. In his spare time he enjoyed competing in Obstacle Course Racing (OCR) in which he has earned top 3 multiple times and qualified for Spartan World Championships in 2016 and 2017. Suffering from his own personal injuries and desiring to help others lead him to the field of Massage Therapy.
Daniel's attention to detail and passion for the healing arts makes him stand out from among the rest. His ability to provide multiple modalities in a session with smooth transitions provides a relaxing environment. He specializes in Injury Treatment Techniques, Trigger Point Therapy, Myofascial Release, and Cupping to help relieve stress and guild the body and mind to a place of healing.
---
Amanda Flint - Licensed Massage Therapist
Amanda Flint Graduated from Northwest Academy for the Healing Arts and is a Licensed Massage Therapist in Washington State. She has completed 144 additional hours of training above state licensing requirements and holds an Associates in General Studies from Olympic College.
Amanda has always had a strong interest in natural healing techniques and believes in the power of massage to help stimulate the bodies innate ability to heal. She specializes in combining relaxation and clinical massage to address clients issues while providing a relaxing environment for healing to occur. She is proficient at Swedish, Deep Tissue, Myofascial, and Trigger Point Therapy.
OFFICE HOURS
---
Monday
9:00am - 6:00pm
---
Tuesday
9:00am - 6:00pm
---
Wednesday
9:00am - 6:00pm
---
Thursday
8:00am - 6:00pm
---
Friday
9:00am - 6:00pm
---
Saturday
Closed