Dr. Collin Kuoppala D.C.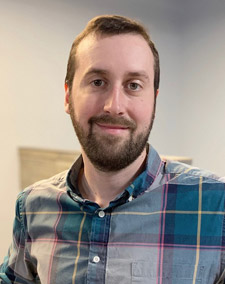 Collin grew up in a small town in the upper peninsula of Michigan. In highschool he played hockey and tennis. He attended Lake Superior State University where he played collegiate tennis before transferring to Michigan Technological University to complete a bachelor's degree in Kinesiology and Exercise Science. He earned his doctorate in chiropractic at Northwestern Health Sciences University in the Twin Cities of Minnesota.
Collin's calling to chiropractic was inspired by witnessing his brother suffer from a severe back injury while playing highschool football. He was forced to sit out a couple games before seeing a local chiropractor. The doctor was able to get him playing again the following week after a couple treatments. Nowadays, you can catch Dr. Collin playing golf at one of the local courses on the weekends. He is a Lions football fan and a Redwings hockey fan.
---
Dr. Audra Kuoppala D.C.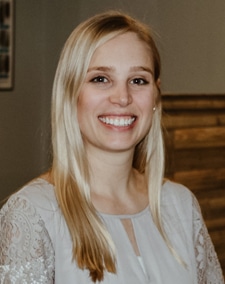 Audra grew up in a small town in central Minnesota. In highschool she was on the golf and volleyball teams. She obtained a bachelor's degree in Science with an emphasis on Exercise Science at the University of Minnesota Duluth. She earned her doctorate in chiropractic at Northwestern Health Sciences University in the Twin Cities of Minnesota. This is where she met her husband, Dr. Collin, while in school. She is passionate about helping others feel healthy and enjoys working with all ages. While she's not in the office, she spends time with her husband and U-betcha may catch a Minnesotan accent from her every now and then.
---
Dr. Sunny Gill D.C.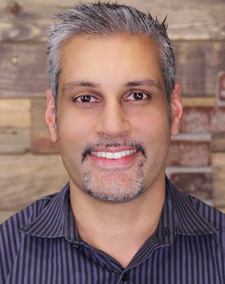 Dr. Gill: Why did I become a Chiropractor? Many years ago my mother was in a car accident and right after she went through a whole host of treatments, which primarily consisted of pain meds and a restricted work schedule. A few months had gone by with my mom still in pain from her accident, when my Aunt had told my mom to see her Chiropractor,……I was skeptical so I went with her to her first appointment as support and as a concerned son. Within 2 days my mom was feeling 80% better and the pain she had lived with for months was almost gone. At that point I knew that's what I wanted to do; help people live their lives without drugs or surgery.
Dr Gill is an active member of the Kingston community. He has a passion for chiropractic health, and really personalizes his patient's care. Dr. Gill has helped many organizations like Relay for Life fund raise and he is also on the Board of Directors for Martha and Mary. Dr. Gill is a husband and a father.
---
Shuyao Xiang - East Asian Medical Practitioner & Licensed Acupuncturist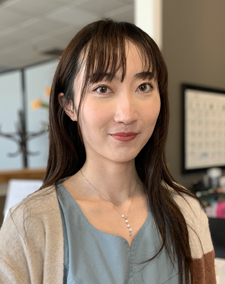 Shuyao Xiang is an East Asian medical practitioner and a licensed acupuncturist in the state of Washington. She holds an accredited Master's Degree in Acupuncture and Oriental Medicine from Bastyr University in Seattle. Shuyao obtained her bachelor's degree in Chemistry from the University of Wisconsin in 2015.
Shuyao Xiang grew up in the southwest part of China and has been interested in traditional Chinese culture and medicine since a young age. Not only does Shuyao treat patients for pain management, but also treats patients for a wide variety of issues including gynecological issues like dysmenorrhea and endometriosis, autoimmune diseases like chronic fatigue, and fibromyalgia, as well as stress management. She also helps patients with fertility issues and dietary issues. Shuyao is passionate about helping patients to prevent illnesses by balancing people internally and externally with the use of Chinese medicine.
---
Inara McEwen - Nurse Practitioner, ARNP
Inara McEwen practices as a Nurse Practitioner and over the years has focused on many different fields from family practice, allergy treatments, to balance testing/fall prevention, and Regenerative Medicine. Inara resides in Bainbridge Island and over the years has built many relationships with other Kitsap County doctors, so if she can not help you out, she can definitely find someone who can.
---
Shayne Yocum - Nurse Practitioner, ARNP
Shayne comes to us from Northeastern Oregon where she most recently practiced as a Neurology NP, but she has a long and varied healthcare career dating back to the 1970's. She had been an RN for nearly 30 years before deciding to get her NP. Shyane has experince in working in the ER, ICU, Jail, on an Ambulance, at the plant where the Space Shuttle and B-1 Bomber were built, and a Walk-in Clinic for Domestic Violence and Sexual Assault. Wellness and Regenerative Medicine is what interested her in coming to us along with being supported in more holistic and natural means of treatment for her patients.
She has been married for nearly 35 years to her Junior High School Sweetheart and they have two grown daughters, a grandson, and a granddaughter. They make their home in Bremerton with two dogs and they spend some of their spare time riding their Goldwing Trike exploring the back-roads of the Pacific Northwest. They have family on the Olympic Peninsula and go there frequently to visit.
---
Daniel McClough - Licensed Massage Therapist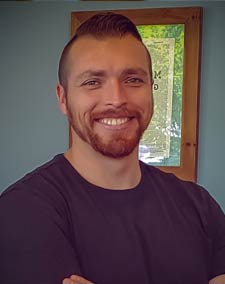 Daniel McClough Graduated from Port Townsend School of Massage and is a Licensed Massage Therapist in Washington State. He has completed 150 additional hours of training above the 500 requirement to be licensed. He holds a degree in Technical studies and Associate of Arts targeted towards Kinesiology and Physical Therapy.
Daniel has served over 10 years in the armed forces in which 2 years he spent educating and training fellow armed members in Physical Fitness and nutrition. In his spare time he enjoyed competing in Obstacle Course Racing (OCR) in which he has earned top 3 multiple times and qualified for Spartan World Championships in 2016 and 2017. Suffering from his own personal injuries and desiring to help others lead him to the field of Massage Therapy.
Daniel's attention to detail and passion for the healing arts makes him stand out from among the rest. His ability to provide multiple modalities in a session with smooth transitions provides a relaxing environment. He specializes in Injury Treatment Techniques, Trigger Point Therapy, Myofascial Release, and Cupping to help relieve stress and guild the body and mind to a place of healing.
Daniel is in-network with LnI, Premera, TriWest, Kaiser PPO, Aetna, and Cigna.
---
Chloe Johnson - Licensed Massage Therapist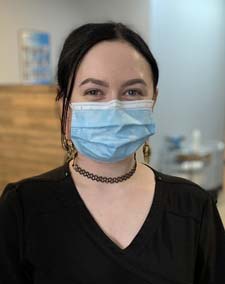 Chloe Johnson graduated from the Cortiva Institute of Massage Therapy and is a Licensed Massage Therapist in Washington State. She has completed over 320 additional hours of training above the state licensing requirements and is working on her Master of Myoskeletal Therapist Certification. Chloe specializes in Deep Tissue, Swedish, Myoskeletal Release, Neuromuscular Techniques & PNF, Cupping, Sports Massage, Prenatal Massage, Myoskeletal Alignment Techniques, and Injury Treatment. She can do it all!
Chloe is in-network with LnI, Premera, First Choice Health, Aetna, TriWest, Kaiser PPO, Wellcare, Optum, and Cigna.
---
Kylie Van Cleve - Licensed Massage Therapist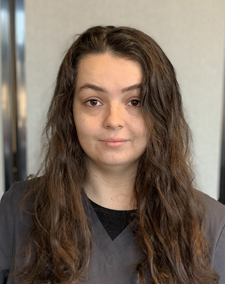 Kylie Van Cleve is a LMT who specializes in Traumatic Injury Recovery. She graduated from Myotherapy College of Utah in 2020 and has a background in kinesiology and dance education. She is trained in modalities such as PRT, structural integration, trauma touch therapy, and pre/post natal massage. She is passionate about helping patients connect with their bodies, so they can get back to moving in the ways they want to.
Kylie is in-network with: Premera, First Choice Health, HMA, and Cigna.
OFFICE HOURS
---
Monday
9:00am - 6:00pm
---
Tuesday
9:00am - 6:00pm
---
Wednesday
9:00am - 6:00pm
---
Thursday
8:00am - 6:00pm
---
Friday
9:00am - 6:00pm
---
Saturday
Closed
Bremerton Wellness
5050 WA-303 Suite A101
Bremerton, WA 98311
Phone: (360) 627-7408
Fax: (360) 813-1184