Chiropractor Matthew Platt D.C.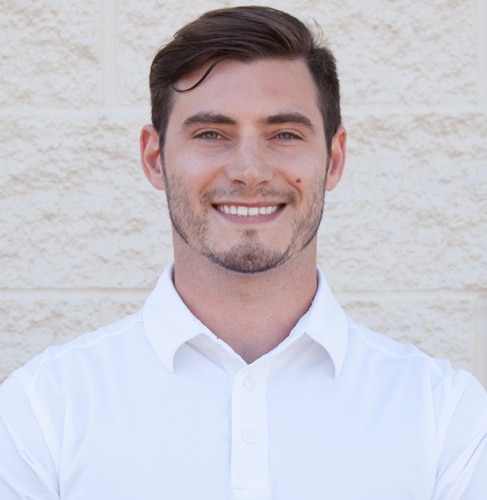 Dr. Matthew Platt was born and raised in the small town of Early, IA. Growing up he was a very active child and involved in multiple sports including wrestling, football, baseball, golf, track, etc. During one baseball season he was faced with a low back injury which left him unable to participate. His mother then took him to their family chiropractor, a Gonstead doctor, for the first time. With such a fast recovery and coming back stronger than ever, he decided that he too wanted to impact other peoples' lives in that way. In today's world most, if not all, professional teams now have chiropractors on staff because it has been shown to increase sports performance.
Chiropractic is a career that offers a sense of achievement, personal freedom, and most importantly satisfaction. The satisfaction of knowing chiropractic aids patients in leading healthier and more enjoyable lives. There are many factors that determine your overall health so Dr. Platt addresses your skeletomuscular issues but also takes your overall health into consideration to provide advice for true total wellness.
Dr. Platt graduated from Palmer College of Chiropractic in June, 2012 where he was awarded with a Bachelor of Science and Doctorate of Chiropractic. His work experience includes years of chiropractic care as a doctor in Washington, Iowa and Kentucky. He also spent time in an outreach clinic and participated in a clinic abroad trip to Salvador, Brazil where free care was administered to the less fortunate.
His schooling provided him with confidence, leadership skills, and the ability to effectively communicate with all types of people of all ages. He also went through extensive post graduate training with Gonstead doctors focusing on spinal correction and how to efficiently run a positive and upbeat office. Furthermore, Dr. Platt works well independently, but loves even more being able to team up and work with other health-minded professionals.
Why Chiropractic?
"Even as a child I believed that I was "adjusting" my parents by walking on their backs. Once I realized what chiropractic had to offer and its true health benefits I was hooked!"
---
Chiropractor Sunny Gill D.C.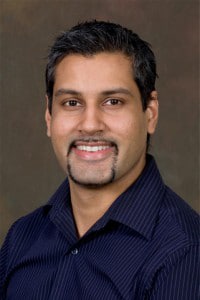 Doctor Sunny Gill is a chiropractor at Bremerton Wellness in Bremerton, WA. If you are struggling with neck or back pain, headaches or migraines, carpal tunnel, sciatica, or any other health condition please contact us today.
---
Michele Fujii - East Asian Medical Practitioner & Acupuncturist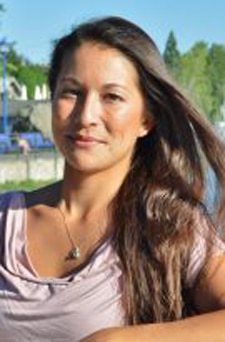 Michele Fujii is an East Asian Medical Practitioner and a licensed acupuncturist in the state of Washington.  She holds an accredited Master's Degree in Acupuncture and Oriental Medicine (M.Ac.O.M) from Seattle Institute of Oriental Medicine (SIOM).  SIOM is renowned for its excellence in clinical experience and apprenticeship style training.  Michele is currently enrolled in the Doctorate of Acupuncture and Herbal Medicine (D.A.H.M) program with a completion date set for December 2017.
Michele grew up in Poulsbo and loves the community.  She attended North Kitsap High School and was very active in the Sports Medicine program, which started her passion for medicine.  In 2008, she graduated from The University of Oregon with a Bachelor's of Science in Human Physiology.  Upon moving back to Poulsbo, she was treated with acupuncture and Chinese herbal medicine for the first time and knew that it was the path for her.  She continued work in the healthcare setting before attending SIOM in 2013.  Working with acupuncturists, chiropractors, naturopaths, massage therapists, doctors, and nurses, she saw the effects of collaborative care in medicine.  She noticed when healthcare providers work together with the mutual goal of helping each individual patient, the effects can be amazing.
---
Leila Caldeira - Licensed Massage Therapist
Leila graduated from Everest Technical College in June 2010.
She has worked in chiropractic offices and feels passionate about massage and its therapeutic/healing aspects. Her massage consists of the perfect balance between medical and relaxation to make sure that her patients' massage not only feels good, but is highly effective too. She specializes in Injury Treatment Techniques, Deep Tissue, Trigger Point Therapy, Intra-Oral for TMJD (Temporomandibular Joint Dysfunction) and Massage Cupping to help relieve stress and take the body and mind to a place of peace.
Her goal is to stay present with the body to facilitate the healing process.
In her spare time she enjoys Camping, Traveling, Watching her son ride and race BMX, Spending time outdoors and spending time with her Fiance
Leila is credentialed with most Insurance companies.
OFFICE HOURS
---
Monday
9:00am - 6:00pm
---
Tuesday
12:00pm - 6:00pm
---
Wednesday
9:00am - 6:00pm
---
Thursday
12:00pm - 6:00pm
---
Friday
9:00am - 6:00pm
---
Saturday
Closed